Ramon Pelegero Sanchis, better known by his stage name Raimon (Xàtiva, 2nd December 1940), is one of the most representative and internationally recognised members of the contemporary history of song in Catalan.
Born on Blanc Street in Xàtiva -a place mentioned in some of his songs-, Raimon was already a member of the Música Nova band at the age of eight, playing the flute and piccolo. His Father was the president of the band and two of his brothers were also members. While completing his Baccalaureate studies as a young man, Raimon also worked for a couple of years at the local radio station in his town, where he was introduced to the world of records and became acquainted with such diverse artists as Juliette Gréco, The Platters, Juanito Valderrama, etc. He also took an interest in great classics such as Vivaldi, Bach, Mozart, Beethoven and Stravinski, listening to their discographies.
New York Times, Le Monde, The Guardian, Frankfurter Allgemeine Zeitung, Le Nouvel Observateur and l'Espresso, among others, have all praised his work.
"Literature written in our own language was completely unknown to us. There was no Catalan literature, no songs, no artistic productions of any kind from our own culture. What a time!"
— Raimon, Les hores guanyades (Ediciones 62, 1983)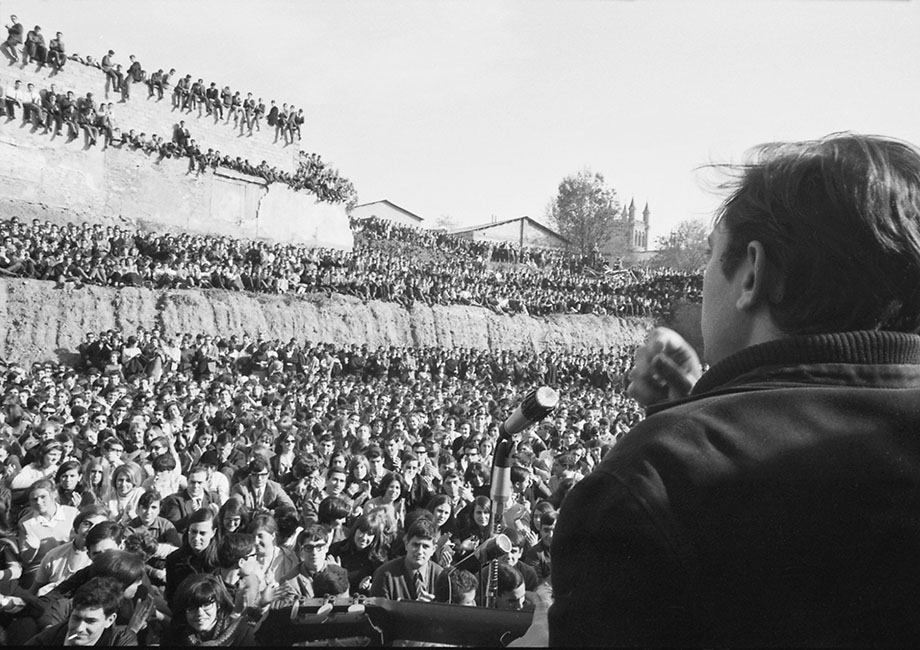 Jo vinc d'un silenci
antic i molt llarg
de gent que va alçant-se
des del fons dels segles
de gent que anomenen
classes subalternes,
jo vinc d'un silenci
antic i molt llarg.
Jo vinc d'un silenci, 1975.